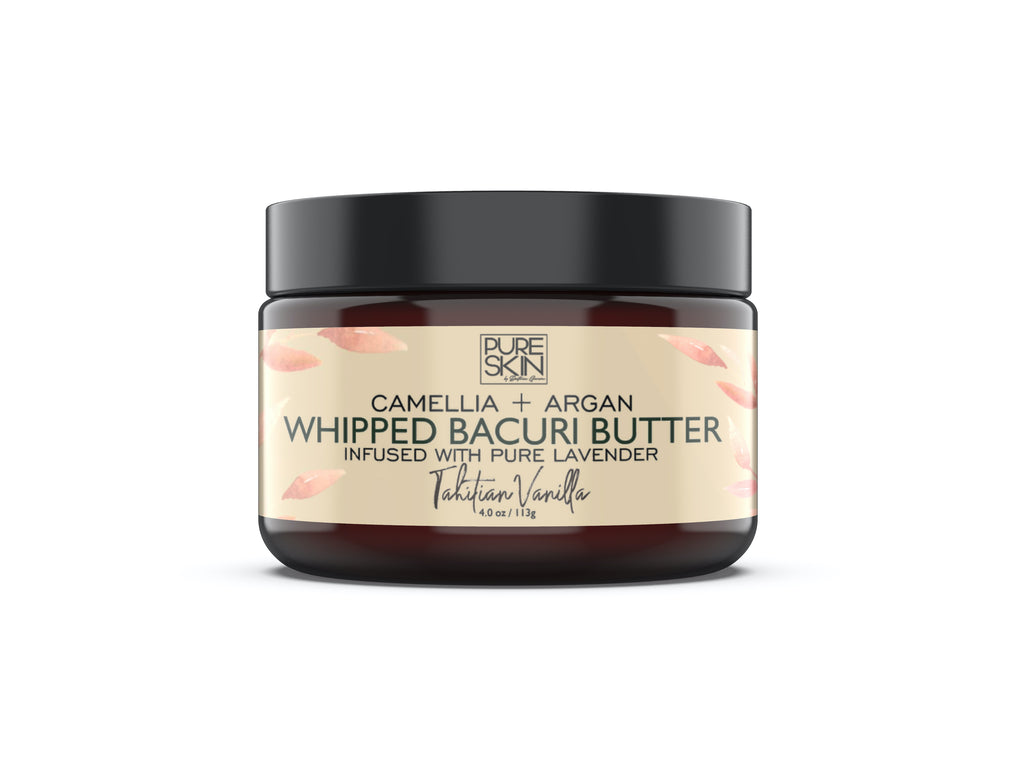 Whipped Bacuri Butter - Tahitian Vanilla
$25.00
Pure Skin's whipped Bacuri butter blends all natural Brazilian butter with organic Moroccan oils. This one of a kind butter works to improve the skins overall appearance and texture. This quick absorbing blend also helps to eliminate dead skin cells, reduce the signs of aging, firms skin and deeply nourishes all skin types. Use this unique butter to treat eczema, inflammation, stretch marks, and rosacea. We love your skin. Let us prove it. Pamper your skin with our rich, natural whipped Bacuri body butter. 
Key Ingredients: 
Bacuri Butter: Deeply hydrates skin. Reduces signs of aging. Treats hyper-pigmentation, acne, stretch marks and scars. 
Camellia Oil: Improves skin tone and texture. High in omega-6. Increases skin cell turnover. 
Argan Oil: Lightweight moisturizer. Protects skin from damage. Brightens skin and fades dark spots. 
Full Ingredient list: 

Bacuri Butter, unrefined shea butter, camellia oil, argan oil, rosehip seed oil 
Please be advised:
Pure Skin is not responsible for allergic reactions. Please conduct a patch test. The butter does have the potential to stain fabrics if it comes in contact with light fabrics before it is fully absorbed into the skin. This product is all natural and made without preservatives and is therefore heat sensitive. Store in a cool, dry place. Getting water in the butter will result in lower shelf life of the product.